Professional Roofing Systems, Services & Solutions
Graham Roofing is a commercial and industrial roofing contractor that serves building owners and the professionals who represent them across Mississippi, Tennessee and Alabama.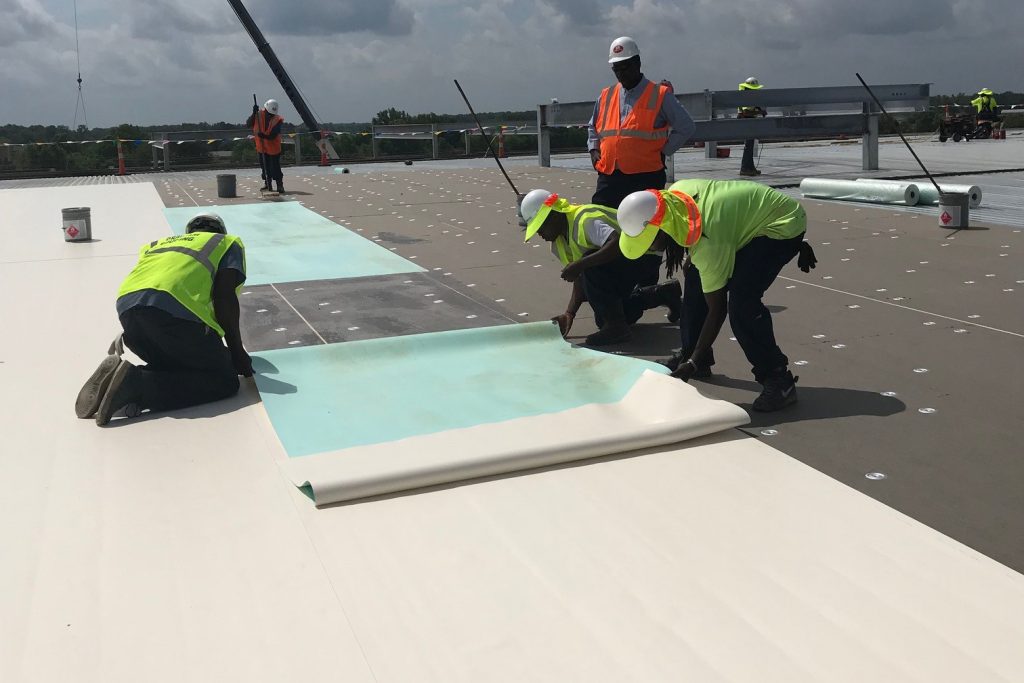 Excellence from Initial Inspection to Final Installation
Our Mission is to deliver quality roofing workmanship hand-in-hand with exceptional customer service. By doing this every day, we fulfill our promise to "Raise Your Roof Quality".
Our Vision is to be known as a premier professional roofing company based on our commitment to excellence.
"Graham's COVID Plan and execution at our location was to the point and well received by our employees. Job site was well kept and cleaned up at the end of day and end of the job."
"I have always been impressed with Graham Roofing's responsiveness to our roofing needs. They do their homework, make commitments and then stand behind them. I would go so far as to say they set a standard in customer service that other companies could learn a lot from."
"I had a wonderful experience working with the Graham Roofing guys; they were very accommodating when it came to our employee training, special events, community meetings and board meetings. 4 County was able to conduct business as usual during the reroofing process. The new roof was installed ahead of schedule and the final product was first class. I would like to express my thanks to Graham Roofing for their dedication and hard work. I would like to add that all this was accomplished while maintaining a safe work environment. GREAT JOB!"
"Your company's overall safety program and site specific safety plans were very impressive. It was very apparent why Graham Roofing has received numerous safety awards in recent years."
In the late 60's, Graham Roofing was born from three friends looking for a way to pay for college. Upon graduation, Jimmy Graham, Bobby Hooks and Clyde Hollis decided to pursue the roofing industry and incorporated in 1971. For over 40 years, because of the strong and diversified leadership from Graham, Hooks and Hollis, Graham Roofing blazed a trail of success by establishing itself as a premiere roofing contractor. Acting as the sole owner since 2005, Bobby Hooks made the decision to retire in 2017.  Looking for fresh owners who were invested in Graham Roofing's history while also being invested into its future, Hooks sold to Christee Holbrook, Suzanne Richardson and Jonathan Poland in 2018.
Today, after 50 plus years in business, Graham Roofing still remains true to its core values of integrity and excellence establishing itself as "The Roofer of Choice" in the marketplace.