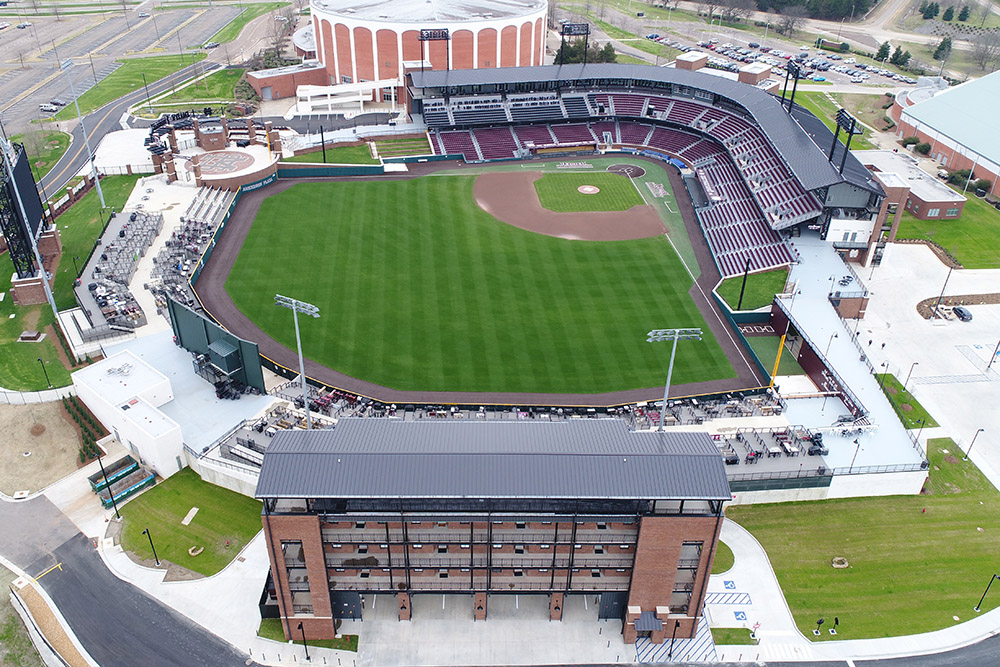 New Construction
Every day, owners, architects, engineers, plant managers, roofing consultants and general contractors trust Graham Roofing to deliver a quality product with the utmost professionalism. Our experience and know-how allows us to install any and all types of commercial roofing systems.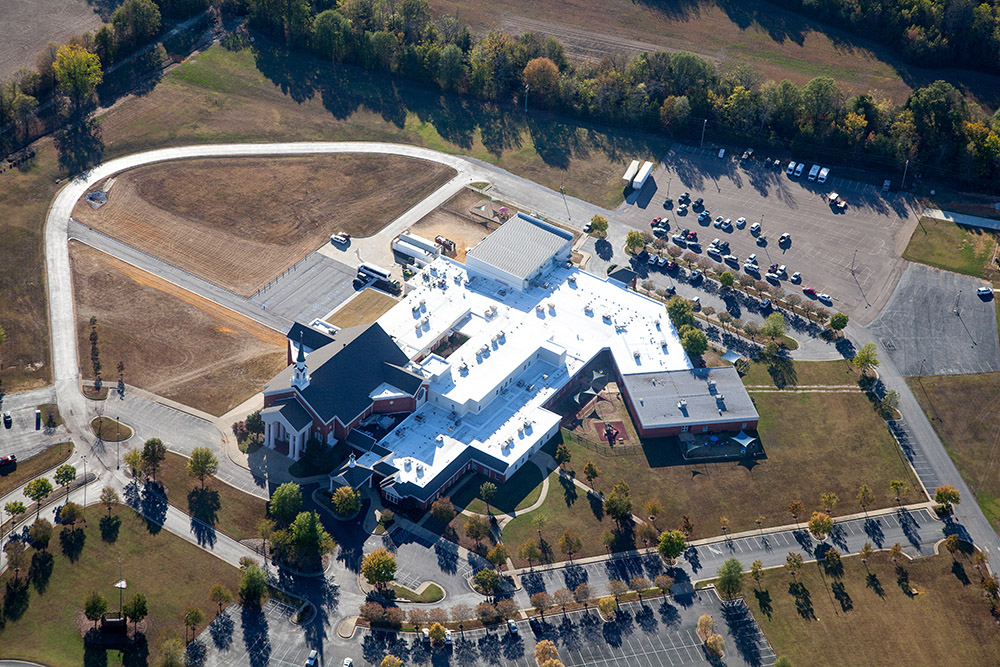 Reroofing
Reroofing is a specialty at Graham Roofing. We have deep experience with every kind of roofing system on every type of building. Most of our roofs come with long-term warranties that give you maximum value and peace of mind concerning your roof.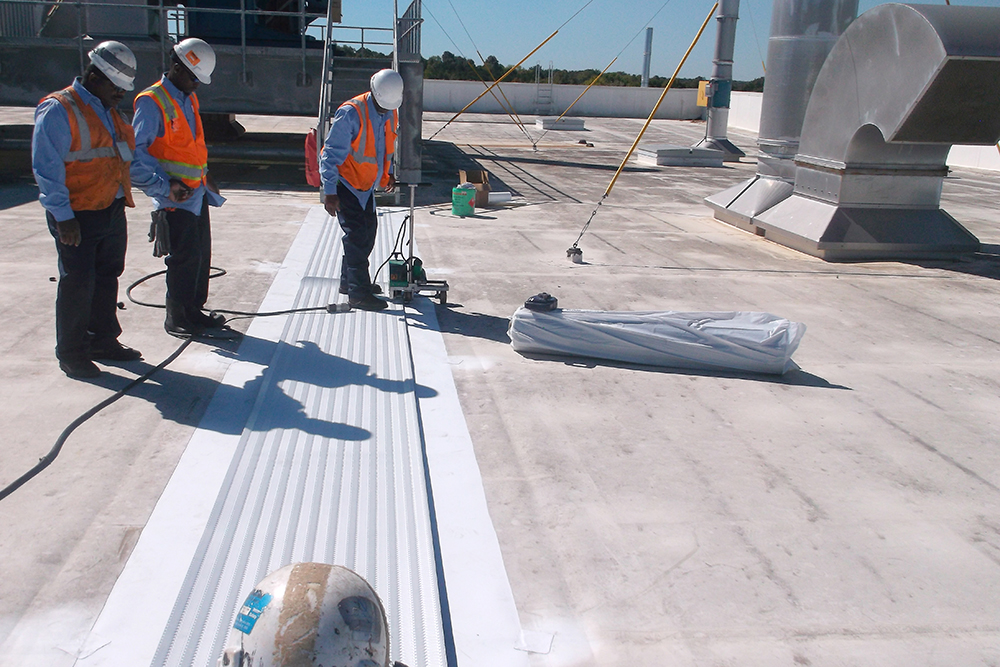 Roof Repair
Most roof repairs are due to leaks and water damage, often from heavy local rains. Your roof covers and protects one of your largest assets, your building. In an industry where roofing companies have been known to do the work and disappear, Graham Roofing has been in business for half a century. We will be there when you need repairs.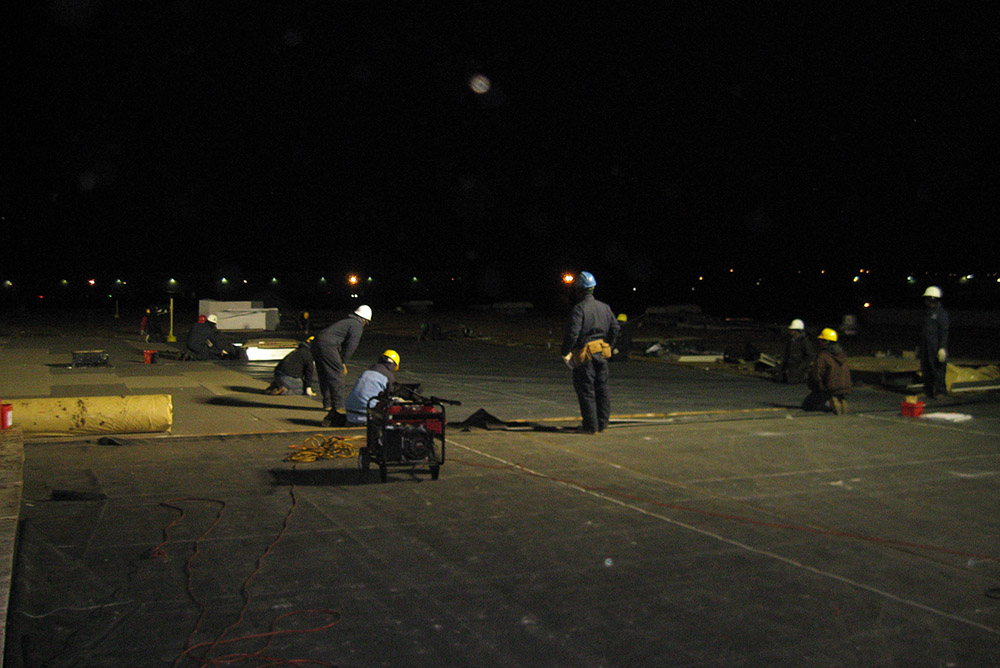 Emergency Service
Fire, chemicals, explosions, heavy rains, wind and tornadoes. If a disaster strikes, Graham Roofing can mobilize an expert team quickly and work diligently with your team to get your business operations functioning as quickly as possible.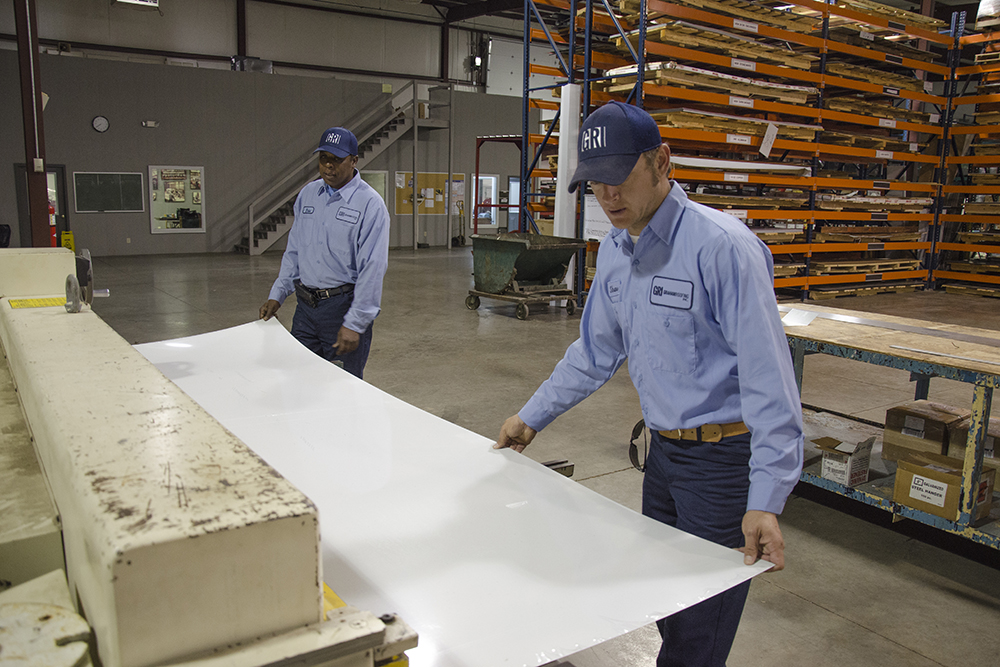 Gutters & Downspouts
Graham Roofing can fabricate and install multiple profiles of box-type gutters and rectangular downspout.  Sizes, prefinished colors and sheet metal gauges can vary. Whether you need to add or replace existing, we can assist with your commercial gutter and downspout needs.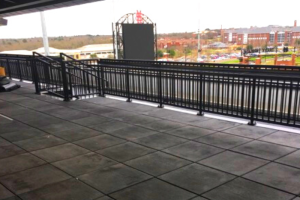 Pavers System
Graham Roofing can install or replace multiple profiles of the pavers system. Sizes, prefinished colors, textures, and patterns can vary. Whether you need to add or replace existing, we can assist with your pavers system.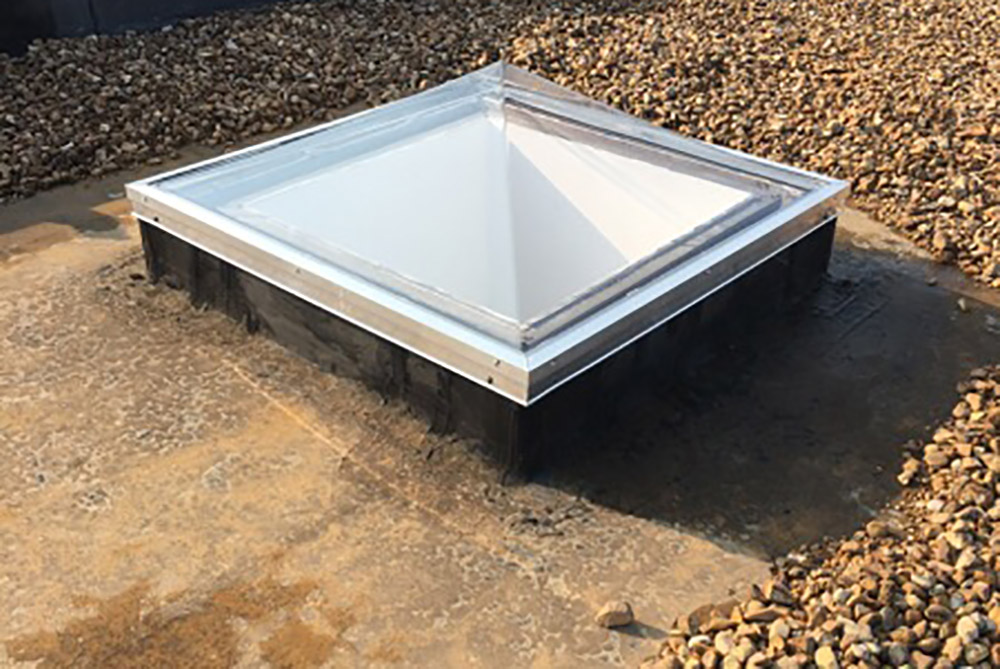 Skylights
Replacement of commercial skylights. Multiple types and shapes are available with OSHA approved fall protection.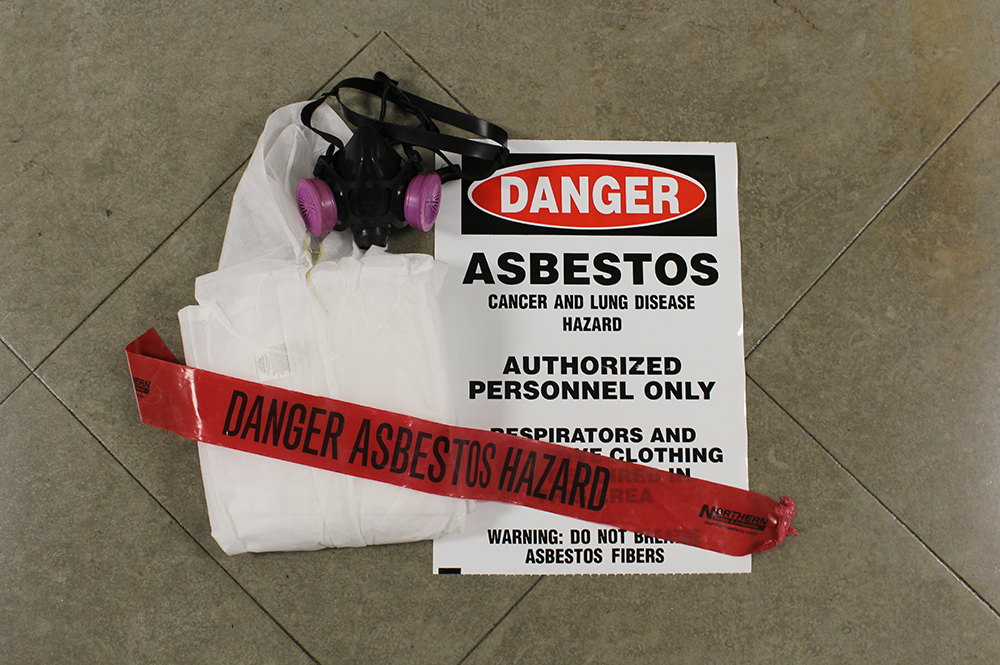 Asbestos Abatement (Roofing Only)
Perform roof related asbestos abatement on commercial buildings per State and Federal regulations.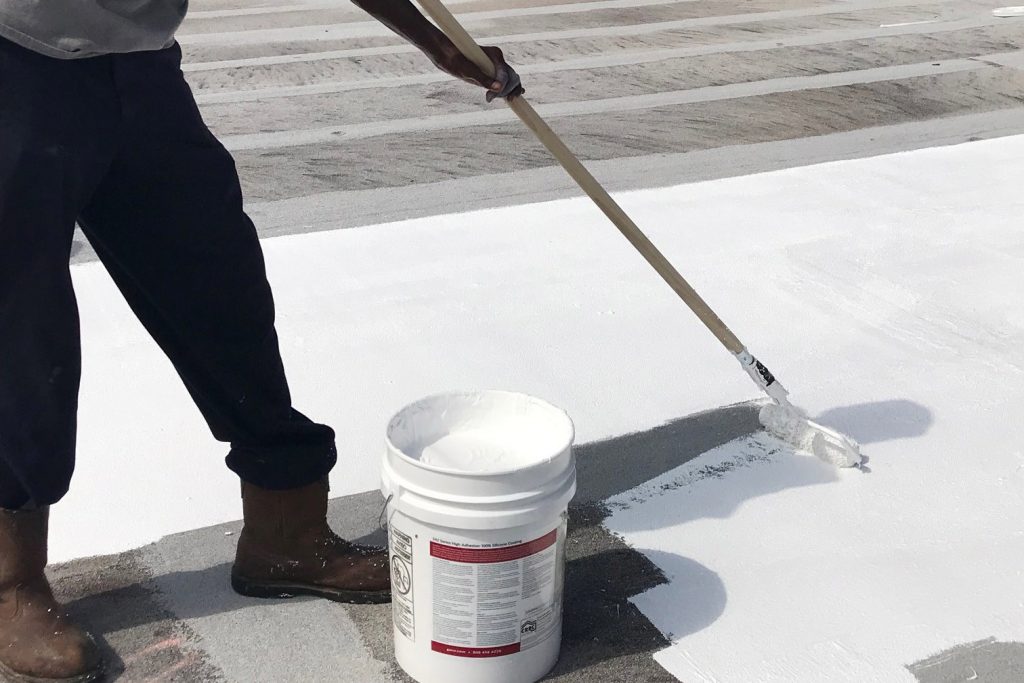 Roof Coatings
A roof coating is a monolithic, fully adhered, fluid applied roofing membrane. There are many different types of roof coatings with various purposes, formulated with various chemistries. The primary purposes of roof coatings are: resaturation of old roofs to extend the service life of the roof, reflectivity to create a "cool roof", and toughness to provide a wearing surface on the roof that can resist abrasion from foot traffic or other physical damage, such as from hail. Primary materials used in roof coating formulation include acrylics, elastomeric, asphaltic, and silicones. Application may be using a spray rig or rolling the coating onto the roof.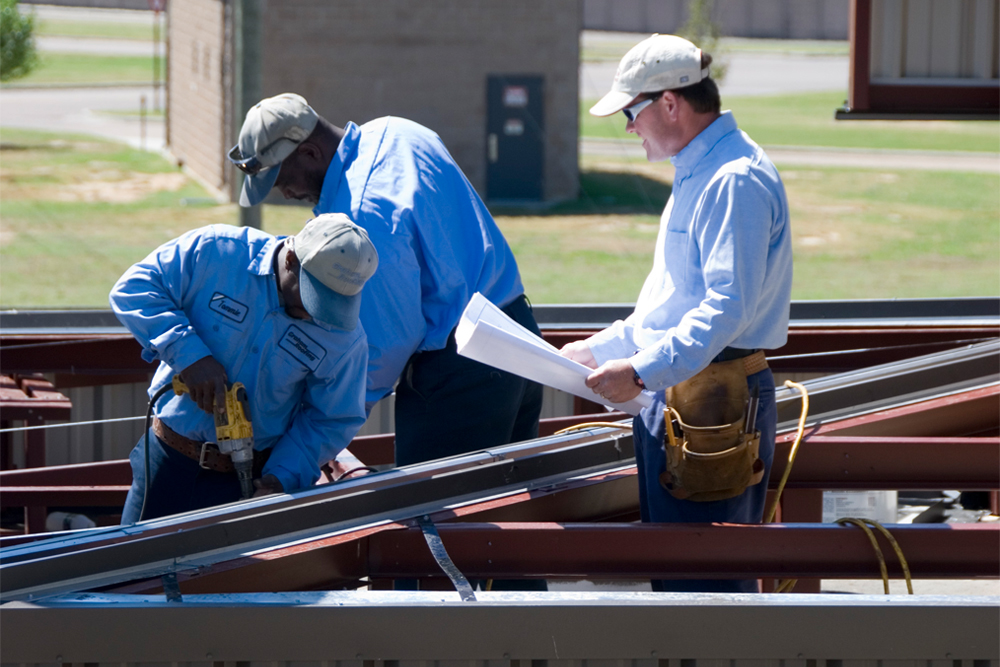 Retrofit Roofs
Metal Retrofit Roofs are for conventional, flat roofs and consists of adding sub-structural components to the existing flat roof to build slope into the structure and provide a platform to install new metal roofing panels.
Single-Ply Retrofit Roofs can be a cheaper solution for old or leaking metal roof systems. Insulation is loose laid between the ribs of the metal panels with another layer of insulation installed on top of the flute filler. A layer of single-ply membrane is then adhered or mechanically attached into the insulation. They are installed typically on roofs with less than 4 & 12 slope.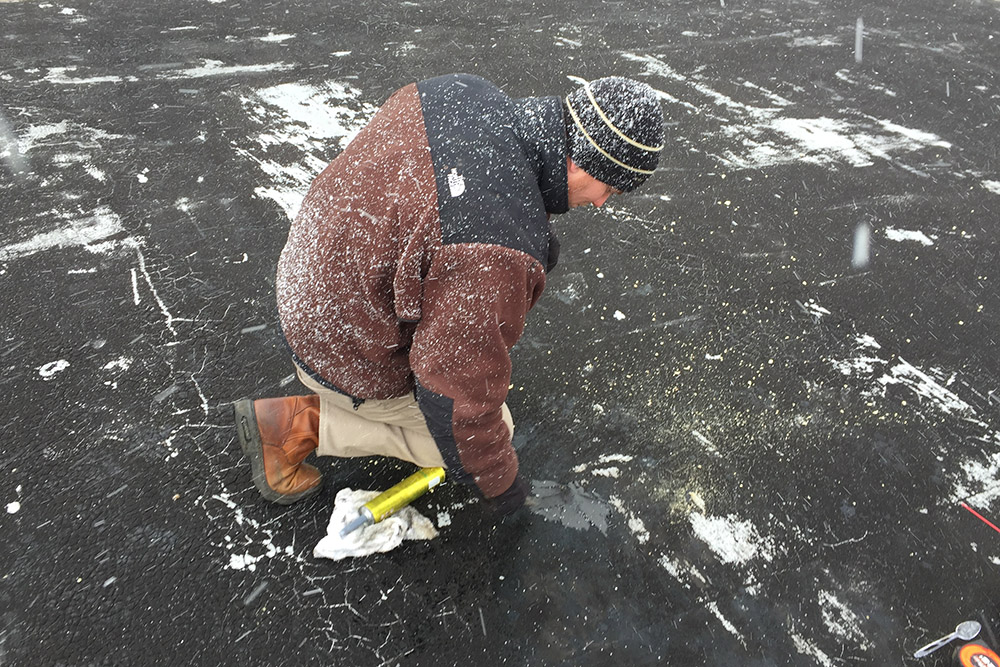 Roof Inspections
Graham Roofing recommends annual inspections to make sure your roof is functioning as planned. Annual roof inspections along with preventative maintenance, can extend the life of your roof.  The cost is minimal and the potential benefits and savings can be huge.
Before you purchase an existing building, allow Graham Roofing to inspect the roof structure. It can save you a lot of headache and potentially save you money.
To schedule a roofing inspection, click here.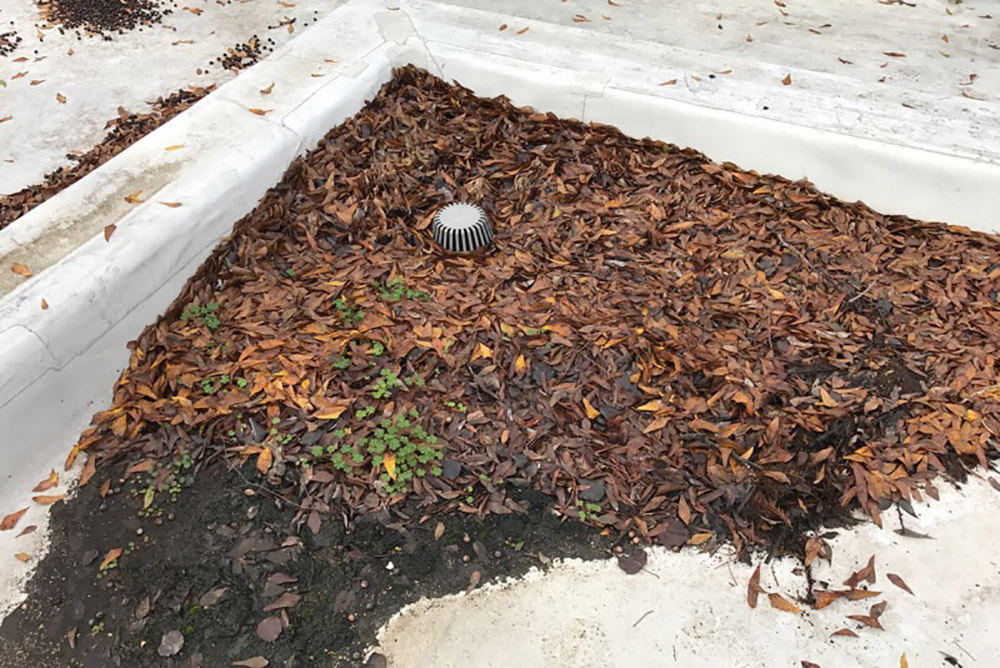 Roof Maintenance
Preventative roof maintenance can extend the life of your roof and can catch potential leaks before they occur. This can include cleaning debris and vegetation from your roofs, roof drains, scuppers, gutters and downspouts; replacing caulking and sealants; and checking all penetrations and flashings for watertightness.  Routine roof maintenance is not covered by your warranty.
Start your preventative maintenance plan by clicking here.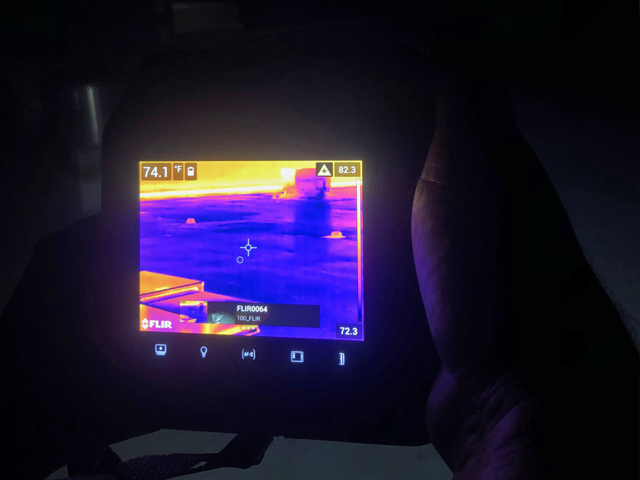 Thermal Roof Imaging
A non-invasive method, thermal roof imaging aids in discovering subsurface moisture before it ever becomes a problem on the interior of your building. A thermal imaging scan directs us to the root of the problem, allowing us to cut back on repair expense, and in some cases, even prevent a complete reroof.
To learn more about Thermal Roof Imaging, click here.