Graham Roofing was honored to have been the first roofing contractor from the southeast to be featured on the cover of the October 2017 edition of Roofing Contractor magazine. 
Southern Charm - Graham Roofing Marks Nearly Five Decades of Success in the Deep South by Investing in its People and Customers.
Bobby Hooks started a roofing company with two friends as a means to make money while still in college. Nearly five decades later he's built a business legacy that rivals any competitor in his market, and fostered an extended family of loyal employees still getting it done on a daily basis — continuing to make Graham Roofing Inc. (GRI) one of strongest commercial and industrial roofing firms in the Deep South.
While it may not have been the original plan he had in mind when he entered Mississippi State University in 1968, roofing turned out to be the best avenue for Hooks to put his long-standing work ethic and years studying at MSU's College of Business and Industry to the test. After college, the trio continued to work on the business and officially incorporated in 1971, a few years before the EPDM explosion and other product advancements revolutionized commercial roofing across the country.
They stayed on the cutting edge of the industry, and were always committed to each other and to growing the business — but only by establishing themselves as a company known for high integrity and a culture of quality craftsmanship and exceptional customer service.
"We take a proactive approach with owners, general contractors, architects, consultants, etc. to create a relationship for a reliable source of knowledge concerning quality roofing systems and processes," Hooks said. "Graham Roofing considers all of our projects a challenge in some way because we strive to do what's best for all parties involved and be compliant with all regulations. In this day and time, that's no easy task."
The result has been a steady climb toward the top of the rural roofing market in and around central Mississippi, despite recent challenges like the Great Recession and ongoing workforce issues plaguing the entire industry. Hooks officially took over sole ownership of the company in 2005 when his business partners retired, and hasn't looked back. He and his leadership team have maintained the company's success in part by staying versatile and diversified in the roof systems they install, ranging from commercial shingles, EPDM and TPO to hot asphalt, metal and roof coatings. The company also offers a host of services including emergency inspections and repairs, regular maintenance, reroofing and a bit of new construction (16 percent).
The company added a branch in Tupelo, Miss. in 1997 and relocated to a larger headquarters inside a 65,000 square-foot facility in West Point, Miss. in 2007. Between both locations, Graham's 53 non-union employees generated roughly $6.6 million in revenue last year. That represented a 10 percent increase over the previous year and was good for 117th on RC's Top 150 Roofing Contractors list.
The repair department continues to expand and is responsible for a good chunk of recent growth, said COO Christee Holbrook. Both offices maintain repair, roofing and sheet metal crews to accommodate demand in their respective markets. Each office also maintains its own inventory, vehicle fleet and roofing equipment, and has its own estimators and  support staff.
All of Graham Roofing's accounting, financial processes, insurance, human resources and other core administrative duties are handled at the corporate headquarters.
That's also where the Graham team houses its large database of loyal customers attained over nearly five decades of service. With the majority of the company's leads based on referrals, Hooks recognized early on the power of capturing information such as warranties, roof schematics, photos and invoices, and using them as touching points with customers to generate new business.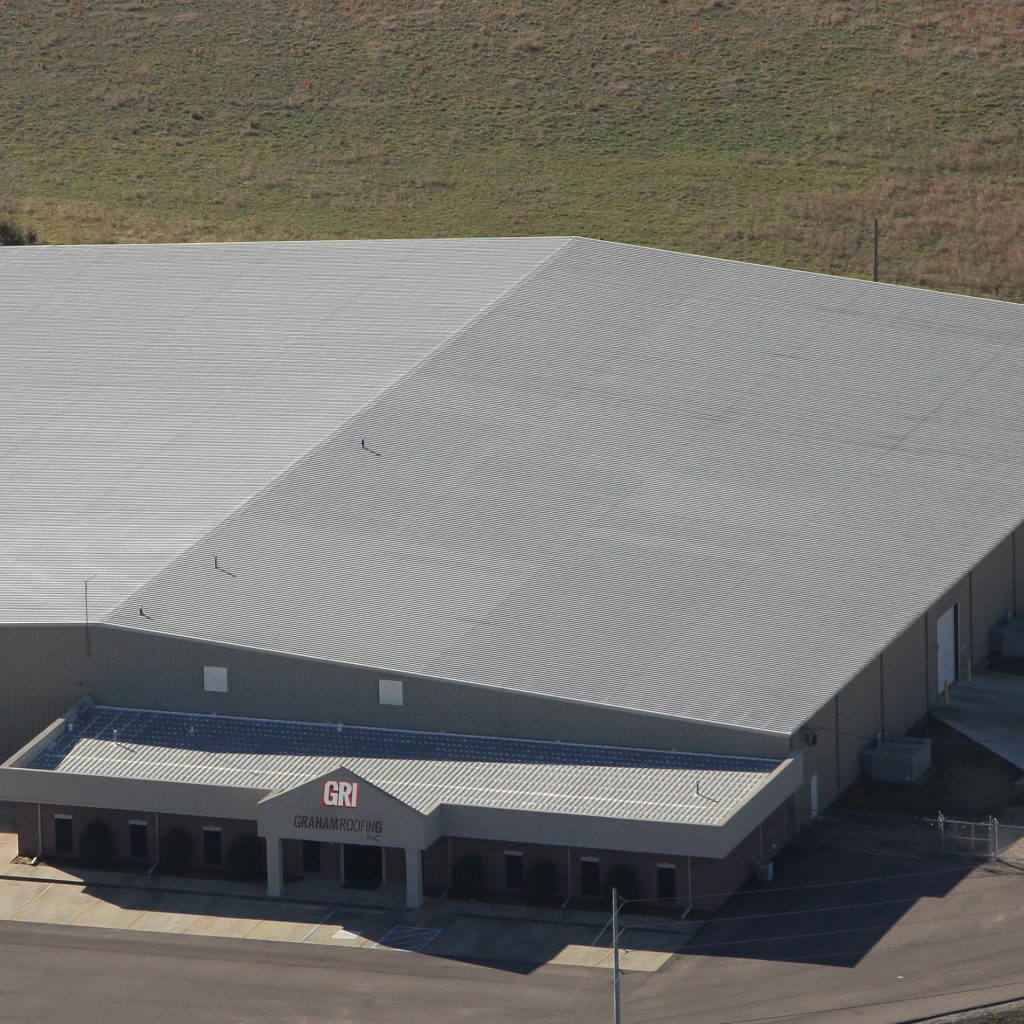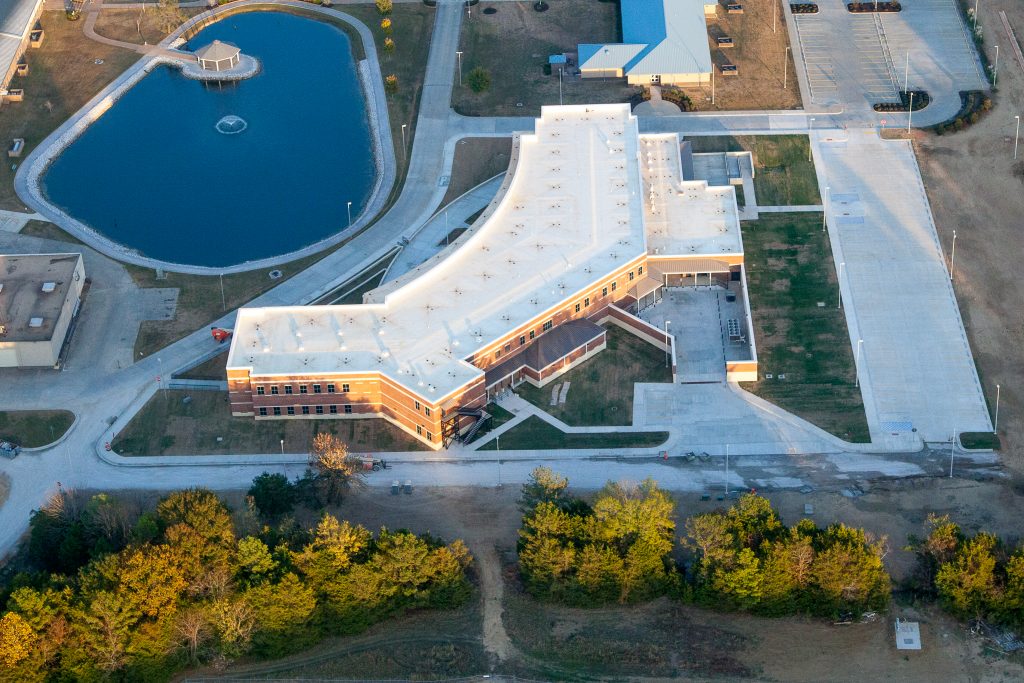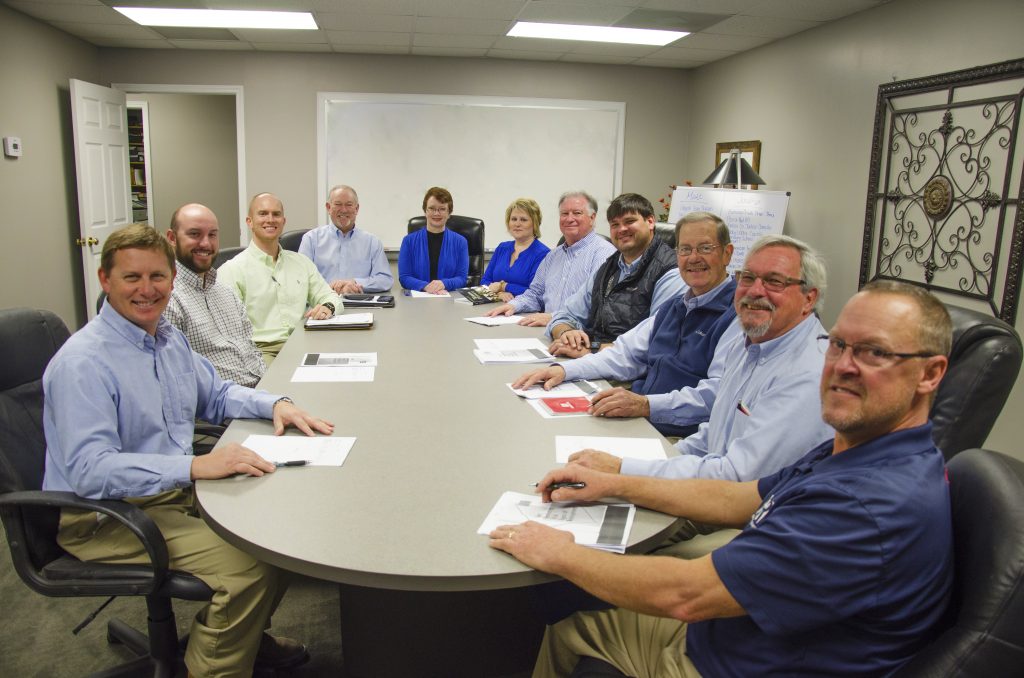 The database is accessible by employees in the field and can also help deliver the personal touch and connection with customers that they strive for.
"We take a hands-on approach," Hooks said. "Thank you letters are hand-written to the owners or owners' rep after a job is completed. We try to maintain personal relationships with our customers — cookies at Christmas, personalized Christmas cards, and send a plant when a new office is opened."
That same level of hospitality is steered toward employees, many of whom have been with the company for decades. In addition to Hooks, two other employees have roughly 45 years of service; five others have been with the company for more than 30 years; and another seven have more than 20 years with GRI.
Building a family atmosphere is part of the successful recipe, but employees have a lot to lose by going elsewhere. Graham offers health insurance, a 401(k) plan, paid vacation and holidays and other perks, including short- and long-term financial planning for higher education, retirement and funeral expenses.
In 2016, Graham employees were automatically enrolled in a Healthy Workplace program offered by BlueCross  BlueShield of Mississippi.
The program covers a wide variety of common health issues that impact employees and their families, such as high blood pressure, heart disease and diabetes.
"We want to educate them on healthy eating, exercise… and how that can help with your health and well-being," said Holbrook. "We truly care about the well-being of our employees and their families which is evident by the longevity of our employees."
Manager development and continuous safety training are also major points of emphasis.
Employees in sales, estimating or field supervision must participate in a training schedule that typically takes six months to a year to complete. It includes webinars specific to the industry I position, online training modules, seminars and on-the-job training with experienced personnel.
Members of the support team must complete two webinars a month on various job-related issues.
In addition to a detailed safety manual that's reviewed continuously, GRI offers safety toolbox talks every Monday morning along with a short devotion and prayer over the crews. There's also a safety committee that meets quarterly to review any accidents or incidents, and address any safety issues that need review for policy changes.
Internal safety inspections are completed regularly and safety is the first component addressed at all pre-job meetings and daily onsite job reports.
This year the company also implemented formal lunch-and-learn programs for administrative staff. Topics that are company-specific are selected and the events are facilitated by outside sources or in-house volunteers willing to present information on an area of expertise.
Team building exercises prove just as important. This year, employees participated in personality testing and an escape room scenario, where employees divide into small teams and play 'real-life' games by following clues and solving puzzles or riddles to escape a room outside the work setting before a clock runs out.
"The biggest goal is to build more team chemistry," Holbrook said. "By performing personality testing, we can discuss the strengths and pitfalls of each personality indicator including understanding personal strengths and areas for potential conflict."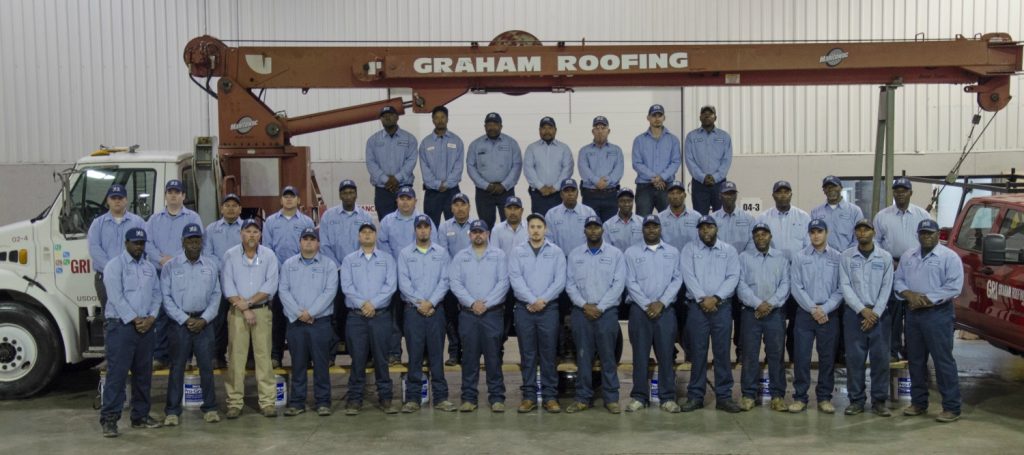 All of that teambuilding is designed to help smooth any bumps along the way as the company transitions through its second ownership change. Hooks and several key employees intend to retire shortly and have carefully selected the next wave of company leaders.
They all have bought into Hooks' business style and believe in the company's 'culture of excellence,' which is built on four anchored pillars: quality workmanship; customer-driven focus, high safety standards; and personal responsibility.
"The process has been well thought-out and at times somewhat difficult," Holbrook said. "However, Graham Roofing is confident that we have made the best choices and we will prevail. We have strived and prospered for what will be 50 years in 2018 and we are looking forward to a new and bright future."
Looking back, Hooks said having the vision and mission supported by the company's principals was instrumental to his success, and is what he'd recommend to roofing contractors just starting out or looking to enhance their position in their marketplace.
"Quality workmanship is the core of Graham Roofing," he explained. "We feel like we differ from other contractors because we've adopted a mentality with our 'culture of excellence.' Establish your own 'culture of excellence' to separate yourself from your competition and to make you proud of your company."
BY: Art Aisner
Art Aisner is editor of Roofing Contractor. Reach him at 248-244-6497 or aisnera@bnpmedia.com.