Graham Roofing, Inc. is establishing this scholarship in the name of Samuel Eaves who passed away on December 30, 2019. Sam loved roofing, specifically Graham Roofing, and his family. He was a hard worker, had the best attitude and the sweetest smile. We hope this scholarship blesses someone like Sam blessed Graham Roofing.
 To Apply:
Scholarship will open for applications on March 1, 2021. We will announce the opening, and how to apply at that time.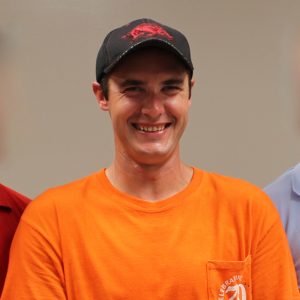 About this Scholarship:
$250 Work Ready Scholarship
Scholarship recipient must have no plans to attend a four-year university, community college, or other trade school.
We encourage the recipient of this scholarship to use the money to start their career in building trades (roofing, construction, dirt, concrete, road, etc.)
They might use it to purchase:

Boots / Steel-toed boots
Hard hat or other Personal Protective Equipment (PPE)
Tools (tape measure, hammer, etc.)
Work pants or work shirts

It's vitally important that you establish a reliable way to get to and from your job. Therefore, you may also use the money to:

Pay off fines that affect drivers' license. 
Renew drivers' license if needed.
Purchase a valid I.D.
Qualifications:
Graduating Senior
2-year completer from West Point CTC in the construction program.
At this time, the student plans to go to work vs. furthering their education.
We prefer the student provides verification of employment or turns in a letter of intent from an employer.
Write essay (1-2 pages). Choose one (1) of the following sets of questions:

If you had the authority to change the way your school focuses on skilled trades, how would you do so? How would you change the perception of skilled trades in your community?
There is a lot of talk about the "brain drain" in Mississippi. Why do you think young people are leaving MS after finishing high school and/or college? How can we do a better job of keeping them here?
Presentation:
This scholarship will be awarded so it can be presented at awards day for the graduating student. A press release will be sent to the local media announcing the scholarship and winner. Graham Roofing reserves the right to use photos of recipient and award on its website, social media and other marketing outlets.